Joe Mamas has been a dedicated resource for information on Toronto's food scene and strives in providing only the most reliable and trustworthy information. Throughout Toronto, there are various restaurants taking part in the growing food scene the town has to offer.
With many food lovers visiting Toronto often to indulge in the variety of cuisines available it has become a popular destination for people all around the world to visit.
Toronto has steadily grown as an important destination for food lovers and has had a surge in restaurants and even top chefs who are opening their doors in the city of food. Toronto is seen as one of the most popular food destinations in Canada with a major love for various cuisines.
About Restaurants in Toronto
Dining out is a popular activity for locals and visitors of Toronto. The food scene has been growing steadily with many food lovers visiting the city to indulge in the variety of tastes available with special Canadian twists to traditional meals.
Throughout Toronto, restaurants can be found in every street and every corner specializing in different types of food and cuisines. This provides a strong presence of well-known chefs joining in on the action. We provide up-to-date information on all the most well-known restaurants in Toronto and were to experience specific meals.
Cuisines from Around the World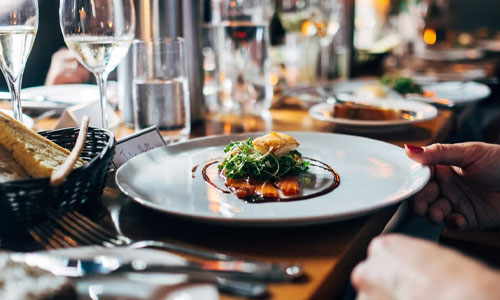 Toronto is known for having a variety of cuisines present in the city with a lot of restaurants having a specific focus on a certain cuisine. This provides the best chance to experience food from around the world in its traditional form made by chefs from the cuisine's place of origin.
About Restaurant Events
With the variety of cuisines and the presence of food lovers from around the world, many events are held at restaurants to celebrate the diversity of the city's food scene. We provide up-to-date details on events happening at restaurants in Toronto.
Subscribers can contact this site for updated and newly posted articles.