As a magazine about the food scene in Toronto, we are always on the lookout for more writers to join our team in writing an informative article about the growing presence of food lovers in the city and the variety of cuisines available.
We offer our readers the chance of staying up to date on all the latest restaurants opening their doors to the public and famous chefs from around the world taking part in the Toronto food scene.
By writing for Joey Mamas Magazine all writers can share their love for the city and its food. With multiple events and cuisines throughout the city, it's easy to indulge in the passion the city has for food and to write about the most popular restaurants and what they offer.
We cover all major and fun events taking place in Toronto providing they are hosted at local restaurants. Our writers come up with topics and write interesting articles to inform locals and visitors about where to find the best dining experiences and where to attend food and restaurant-based events.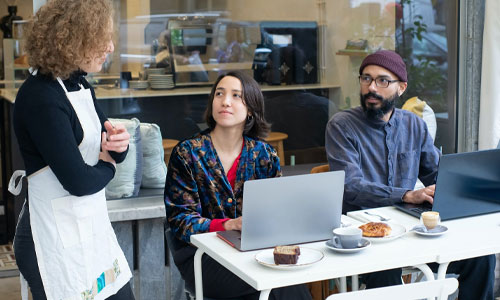 As we are dedicated to only providing reliable and up-to-date information all our writers will need to be based in the city of Toronto and have extensive knowledge of what the local food scene has to offer. With a large variety of cuisines and restaurants, it's important to know the city and how it's grown into a food destination.
To apply for a writing job at Joe Mamas Magazine all writers will need to have extensive knowledge of the English language with grammar, spelling, punctuation and how to write informative articles, reviews, and more about restaurants in Toronto.
We are dedicated to only providing reliable information on local restaurants and the food scene of Toronto, knowledge around Toronto will be an important factor to consider before applying for a writer job with Joe Mamas Magazine.
To find out more about how to submit exemplary work to us contact us on our contact page for more information. We may require all applicants to submit examples of their work with a focus on food in Toronto.